Note: a subsequent legal change has affected the accuracy of this material.
What do employment solicitors think of the Acas Early Conciliation procedures?
Claimants now have to contact Acas before bringing a claim, although they don't have to let Acas actually contact the employer; they can just ask for the process to be closed immediately.
We at Hatton James don't think that the Early Conciliation procedures provide a real substitute for dealing with claims.
Employment Tribunal claim numbers have been lower since conciliation and fees were introduced. 60% lower, in fact. The reason for the drop was probably the fact that hefty fees were introduced for lodging a claim and taking it to a final hearing – £1,200 for most claims.
We wrote an article after 18 months of their introduction. After a further 6 months, it's time to spill the beans on our approach to them at Hatton James.
We suspect that many employees have wrongly thought that Acas Early Conciliation would bring about a successful end to their claim. Instead, they have been strung along by the employer who had no intention of settling. Some employees may have even have thought that the process was a formal adjudication of the dispute.
Many who ended their tribunal claim for a small sum at Early Conciliation or were put off by tribunal fees would have won at trial.
Just before the introduction of fees and Early Conciliation, about 10% of unfair dismissal cases that reached a judge were successful at a hearing.
If fees and Early Conciliation had been successful at deterring the weakest claims, we would have expected the success rate to increase as the weakest claims were weeded out. But we find the opposite to be the case. The success rate has dropped to 8% . Weak and strong cases alike are dropping out of the system.
We hasten to say at this point that the success rate of claims handled by employment solicitors is a lot higher than 8%, which includes a huge amount of claims brought by lay claimants who don't know what they are doing.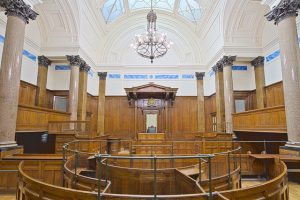 Our strategy only includes taking the Acas Early Conciliation process seriously where the employee has a cast-iron case. Our experience is that employers need to be dragged to the negotiating table and shown the strength of the employee's case. Often this can only be done after the claim is set out formally, the evidence has been presented and the claimant has had the opportunity to show his resolve.
Even where we have presented a cast-iron case to the employer, we have found that often they want to see whether the employee has it in them to issue a claim and put their money where their mouth is.
Acas remain on hand to assist with conciliating the dispute after the claim has gone in, so there is nothing to lose except the lodging fee by bypassing the early conciliation process and, in our experience, everything to gain.
By Jaspreet Sangha