Birmingham employment lawyers Hatton James legal have issued a record number of tribunal claims in September 2016.
We issued five claims in September 2016, an average of more than one per week.
Managing partner Jaspal Singh said "it's been a really busy period for us, when the sector as a whole is struggling, because of various government initiatives to reduce the number of claims going through the employment tribunal".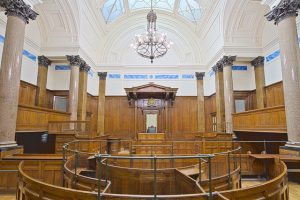 Hatton James is among the foremost among Solihull and even among Birmingham employment lawyers. Jaspal said "most of our clients come through referrals or having searched online and seen that we are well-reviewed on the internet".
The claims issued this month include:
A new trainee dental nurse who resigned because of her manager's nastiness after she pointed out problems with infection control
An HGV driver sacked after 12 years when his licence was suspended for two weeks on medical grounds
Two jewellers, one who was dismissed because she needed time off to recover from an old shoulder injury …
and the other, who resigned because of rudeness when a new manager took over
A factory manager whose employer wanted him to slow down more than he did, as he reached retirement and ranted at him in frustration
These are a typical mix of the claims that Birmingham employment lawyers see; unfair dismissal, age and disability discrimination and whistleblowing. A couple are what we consider to be open-and-shut cases; others are more risky, perhaps because the depend on what the witnesses or the paperwork will say. One of these tribunal claims is funded by a no-win, no-fee agreement, one is paid for privately and in the other cases the client has legal expenses insurance. In each case we feel that the employee really needs to issue a claim in order to protect their legal rights and obtain a settlement or compensation.
These claims come on top of our bread-and-butter work of guiding employees and employers through grievances and disciplinaries and advising on the terms and effect of settlement agreements.
In a future blog post, we'll take one of these cases as a worked example and explain what happens from when the client walks in through the door.
By Jason Harbourne