Discrimination questionnaires are being abolished in the employment tribunal process.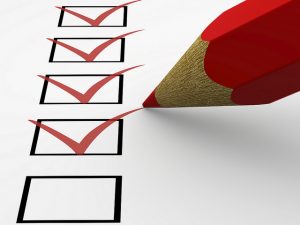 From April 2014, it is not as crucial to reply formally to questions about your discrimination practices and specific complaints that are sent by employees thinking about bringing a discrimination claim.
The purpose of discrimination questionnaires
The idea behind them was that the employer on the receiving end of an employment tribunal claim is faced with a dilemma – whether to spend time and money digging for information to answer discrimination questionnaires about pay, hours, bonuses, disability adjustments, some of which would normally be too sensitive to think about providing to an employee; or else risk a tribunal saying in a few months that you didn't disclose enough so you must have had something to hide, which could tip the balance against you in a discrimination case.
The new régime is that there is no legislation saying that an employer has to respond to requests or face the legal consequences.
We don't advise you to ignore discrimination questions (inside or outside the employment tribunal process) completely, since you want to come across as a good employer who takes equality seriously, but your answers can be brief now, especially when you know your employee is 'trying it on'.