A recent case on redundancy payments disappointed, but did not surprise us. We think our clients might be surprised, though, so we bring to you this development in UK employment law (redundancy).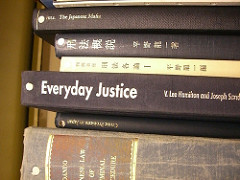 The employer in this case had a written redundancy policy which set out the statutory redundancy payment in case of redundancy – i.e. its contractual redundancy policy did not gold-plate the legal minimum.
However in practice the employer would give a bit more. It did not apply the statutory caps when calculating the amount, meaning that those earning over £450 gross per week (and very long-serving employees) got more than the law provided for.
Employees started to see this as an expectation rather than a gift. This case held that the practice had, over time, converted the extra payment into a contractual right.
This may seem to penalise generosity but it is a natural result of several employment contract law principles. One is that the paper contract does not contain all the terms and conditions of the relationship – terms can be implied as well as express. We know this, because when we buy a new car, we don't check the small print to ensure it comes with an engine. Obvious terms are implied by law, such as the right to a statutory redundancy payment.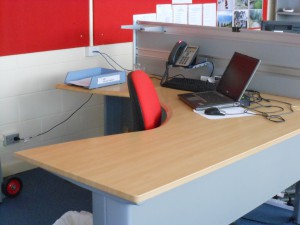 But legal rights can be implied too, such as by custom and practice. We know this from every-day life – rights of way become established over time and then the landowner can't take them away.
A couple of principles act as a brake on this idea though. For one, the onus is on the employee to show that the practice has become elevated into a contractual entitlement.
For another, what the employee is asking for must be reasonable, well-known and not too nebulous to describe.
Third, the law won't imply a term if it would conflict with something that was expressly agreed. So if the contract had said "you are entitled to the statutory redundancy payment and no more" the employer would have been on stronger ground.
What does this mean for, say, your regular Christmas gift? Well, as unsavoury as it sounds, the only way for an employer to keep their options open for the future are to make exceptions so that they can point to them if need be and say "see, we don't do it on every single occasion". Exceptions are inconsistent with the rule. When times are lean, consider taking the opportunity to pull in your horns.
Case report: Peacock v Peregrine
Read More
A council found itself liable in employment tribunal claims after a restructuring exercise in which it failed to explain the redundancy process in advance.
The employer agreed the redundancy process in advance with the employees' representatives – including that internal candidates would be judged only on their performance at interview, yet still ended up employment tribunal claims for redundancy dismissals.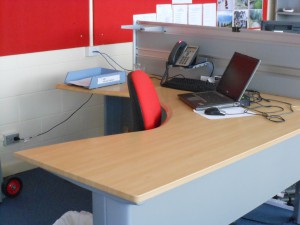 The claimants received lower redundancy scores than they had expected. No doubt they didn't appreciate that they would need to sell themselves with as much vigour as external candidates even though their experience was known to the panel.
We feel sorry for the employer here – it had agreed the redundancy process with the union in advance and even offered interview training to internal candidates yet still left itself open to employment tribunal claims for breach of redundancy law.
AN employer following redundancy law practices will make sure that it does the following in a redundancy process to avoid employment tribunal claims:
Have a scoring system and follow it
Use subjective and objective criteria
Have the scoring done by more than one manager to minimise subjectivity
Use previous appraisals and attendance records
Avoid unintentional discrimination on grounds of age
Offer alternative employment by letting employees know of available positions
Consider any suggestions made by employees to minimise the effect of redundancy
Case report: Ford and others v Newcastle Council (2014)
Read More
Last year the Employment Appeal Tribunal held (you may have read this in the news) that Parliament got the law wrong on collective redundancies.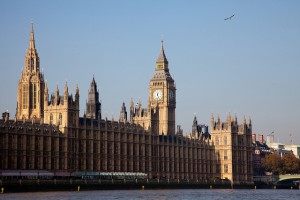 How, you may ask, can Parliament, which makes UK employment law, get it wrong?
The answer is that in certain areas, the UK has to effectively make the political choice between creating laws that uphold principles decided by the EU or else pull out of Europe.
The EU principle at stake here relates to "Collective redundancies" as being "where the number of redundancies is at least 20 in 90 days, whatever the number of workers normally employed in the establishments".
An 'establishment' refers to the branch or site presence.
By the time it got to Whitehall to put into UK law (in the Trade Union and Labour Relations Consolidation Act 1992), it had become "20 or more employees at one establishment within a period of 90 days or less".
The Whitehall lawyers who draft UK employment law like to strip the jargon out of EU law but that leaves room for lawyers to argue that there is a difference between our wording and the EU wording.
In July 2013 the Employment Appeal Tribunal (EAT) decided that the UK law on collective consultation kicks in when there are 20 redundancies across the business, not when there are 20 redundancies at one site.
Until the middle of last year, an employer with say 10 branch offices making 10 redundancies at head office and one at each site would have been advised not to follow the more onerous rules on collective redundancies and that it wouldn't face a penalty of 3 months' pay per employee – a 'protective award'.
The latest is that in January 2014 a redundancy case by Woolworths and Ethel Austin employees reached the Court of Appeal, where it has come to a temporary halt. It was appealed from the EAT by the Government because up to 7,000 employees may claim protective awards from their defunct employers. The Government's Redundancy Payment Service, which takes over the responsibility for paying certain sums, including protective awards, when an employer becomes insolvent, decided that was an amount of money worth fighting for.
The Court of Appeal has put the case on pause because there is a very similar case (between unrepresented parties) going through a Belfast tribunal, which has asked for guidance from the European Court of Justice (ECJ) in Luxembourg. The Court of Appeal decided to ask the ECJ for guidance on a technical point which the Irish tribunal did not ask about and hopefully give the ECJ the benefit of lots of Government and union lawyers arguing their cases on what UK employment law should be.
We may not get an answer from the Court of Appeal until the end of 2014. Until then, the current advice is to treat the collective consultation rules as applying to multi-site redundancies of more than 19 staff.
Read More