Last year the Employment Appeal Tribunal held (you may have read this in the news) that Parliament got the law wrong on collective redundancies.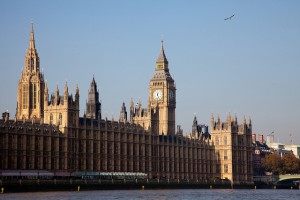 How, you may ask, can Parliament, which makes UK employment law, get it wrong?
The answer is that in certain areas, the UK has to effectively make the political choice between creating laws that uphold principles decided by the EU or else pull out of Europe.
The EU principle at stake here relates to "Collective redundancies" as being "where the number of redundancies is at least 20 in 90 days, whatever the number of workers normally employed in the establishments".
An 'establishment' refers to the branch or site presence.
By the time it got to Whitehall to put into UK law (in the Trade Union and Labour Relations Consolidation Act 1992), it had become "20 or more employees at one establishment within a period of 90 days or less".
The Whitehall lawyers who draft UK employment law like to strip the jargon out of EU law but that leaves room for lawyers to argue that there is a difference between our wording and the EU wording.
In July 2013 the Employment Appeal Tribunal (EAT) decided that the UK law on collective consultation kicks in when there are 20 redundancies across the business, not when there are 20 redundancies at one site.
Until the middle of last year, an employer with say 10 branch offices making 10 redundancies at head office and one at each site would have been advised not to follow the more onerous rules on collective redundancies and that it wouldn't face a penalty of 3 months' pay per employee – a 'protective award'.
The latest is that in January 2014 a redundancy case by Woolworths and Ethel Austin employees reached the Court of Appeal, where it has come to a temporary halt. It was appealed from the EAT by the Government because up to 7,000 employees may claim protective awards from their defunct employers. The Government's Redundancy Payment Service, which takes over the responsibility for paying certain sums, including protective awards, when an employer becomes insolvent, decided that was an amount of money worth fighting for.
The Court of Appeal has put the case on pause because there is a very similar case (between unrepresented parties) going through a Belfast tribunal, which has asked for guidance from the European Court of Justice (ECJ) in Luxembourg. The Court of Appeal decided to ask the ECJ for guidance on a technical point which the Irish tribunal did not ask about and hopefully give the ECJ the benefit of lots of Government and union lawyers arguing their cases on what UK employment law should be.
We may not get an answer from the Court of Appeal until the end of 2014. Until then, the current advice is to treat the collective consultation rules as applying to multi-site redundancies of more than 19 staff.