Breastfeeding at work is a controversial subject in this country, even among employment lawyers.
In Iceland, an MP recently breastfed her child while giving a speech in the chamber, and in Spain an MP did the same earlier this year, the issue is universal. However, most women do not have a choice: they have to go to work and also feed their babies. So how does the law support them?
In many countries, like France or the Netherlands, the law supports women who breastfeed in public and at work quite heavily.
UK law does not have specific, straight-forward legislation clearly stating the breastfeeding rights of nursing women. However, some rules do exist.
An European directive provided a set of guidelines on the matter. It led to UK regulations ensuring that breastfeeding women must have suitable facilities to rest within six months after the child's birth. The term "suitable facilities" is not defined, but it can be assumed that the toilets cannot be considered  "suitable".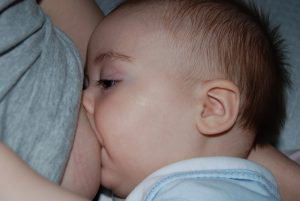 A pregnant employee should write to her employer declaring that she wishes to breastfeed at work. Her employer must then conduct a risk assessment. The Health and Safety Executive recommends that it is good practice for employers to provide a private, healthy and safe environment for breastfeeding mothers to express and store milk.
All employees have the right to request flexible working. Breastfeeding mothers should ask for flexible working hours, arranged around their breastfeeding needs.
Unfortunately there is little case law on the matter in England and Wales, but and Irish case of Squillaci is an example of a tribunal finding in favour of the mother. The judge found that the employee had suffered sex discrimination as her employer refused to let her continue to breastfeed her child for more than six months, despite the fact that the child's health required breastfeeding for a longer period.
Because of the sexual role of breasts in society, there is always the risk for sexual harassment from colleagues. Equality laws mean that employers should be on the alert for this, as we describe elsewhere.
By Lily Wilde
Main image courtesy of Daria Chernova, licensed under CC