An employment law case heard in the London employment tribunal could have important ramifications for the business models of companies like Uber, Deliveroo and Yodel.
Uber drivers have been classed as workers rather than self-employed. They will be entitled to holiday pay, the minimum wage and unpaid rest breaks. Taxi costs will go up for passengers.
The GMB union described the decision as a "monumental victory" but customers won't see it this way. Uber said it would appeal
There is no easy way for employment lawyers to tell the difference between the two. Judges essentially apply a "walks like a duck / quacks like a duck" test on a case-by-case basis. They ask whether the features of an employment relationship or an independent contractor are there.
The modern business model relies on devolving as much of the business model to their staff as possible, such as letting them choose if/when to work, and absorbing the risk of whether there is work. For example, Uber pays more  to drivers for driving at times of peak demand.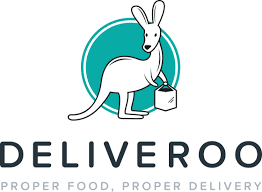 The tribunal said "The notion that Uber is a mosaic of 30,000 small businesses linked by a common 'platform' is to our mind faintly ridiculous."
"This is a monumental victory that will have a hugely positive impact on drivers," said Maria Ludkin, legal director at the GMB, which brought the case.
The quacking duck 
Here are the features of the contract between Uber and their drivers that, in the opinion of the tribunal, make it look more like an employment contract, in the eyes of employment law:
Uber has sole and absolute discretion to accept or decline bookings
They interview and recruit drivers.
They control key information like passenger contact details and the destination. Drivers don't even know where they are going until the trip starts.
Though drivers can choose when to work, they can't turn down trips.
Uber sets the route.
They fix the fare and drivers can't negotiate a higher one (as an independent contractor would be able to).
They impose conditions such as the type of car that drivers must use.
Uber subjects drivers to performance management and disciplinary procedures.
Uber decides issues such as rebates without involving the driver.
Uber, not the driver, takes on risk of loss such as in the case of fraudulent passengers.
Uber handles complaints by passengers.
Uber can change the drivers' terms unilaterally.
Drivers are not allowed to contact passengers after rides (a contractor would normally be able to contact his clients).
Using terms like "on-duty", "off-duty" and "our vehicles".
The future for employment law
This was a case by two drivers, James Farrar and Yaseen Aslam in one employment tribunal. However, the two are on the same contracts as tens of thousands of drivers around the country. could pave the way for big changes in the economy but until it is appealed there won't be a ruling that affects other drivers.
The case could pave the way for big changes in the economy but until it is appealed there won't be a ruling that affects other drivers, employment lawyers report.
By Lily Wilde