Birmingham's employment solicitors are watching the case of a teaching assistant who was sacked for complaining about her pupils being shown footage of the 9/11 New York tower attacks.
She felt her 11-12 year olds shouldn't be watching footage of the towers' occupants falling to their deaths, which was shown as part of a class on poetry. She was dismissed an hour after raising the issue with her managers.
She has been offered £11,000 to settle her claims for whistleblowing-related unfair dismissal and discrimination but is holding out for an apology at a December 2016 hearing, if the matter doesn't settle at a November mediation.
After dismissing her, the school allegedly completed an internal safeguarding form that raised concerns about her suitability for a role in teaching. The form also suggested that she had been motivated by her faith when raising the concerns.
For her part, the former employee insists that she was motivated only by concern for the children and to have suggested that her religion was relevant was discriminatory.
The school is one of those named in the so-called trojan horse scandal, which was about Muslim agendas in the management of Birmingham schools.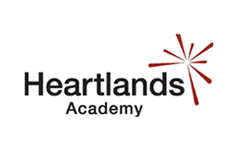 Hatton James Legal advised two teachers from other trojan horse schools, which treated them badly in 2013-2015.  One was a disabled IT teacher who was left on the shelf and not permitted to return to work after an operation. The other was an English teacher treated similarly when she fell pregnant. We secured compensation payments for them substantially more than the  £11,000 reportedly offered to the teaching assistant in this case.
Because of its topicality, Birmingham employment solicitors are taking a keen interest in the case.
The school in this case, advised by employment solicitors in Birmingham County Councils legal department, refused to comment while the case was ongoing.
Reporting by Jason Harbourne