If you have less than two years' service you cannot ordinarily bring a claim for unfair dismissal. But there is an exception for employees who have made a complaint about something at work and who are treated badly (dismissed or pushed out or any other bad treatment) as a result of bringing the complaint. This is called whistleblowing.
In some cases you will be able to show that your treatment was because you had raised a complaint. Although normally an employer will paint the treatment as being about conduct or performance or something wholly unconnected with the complaint.
If you don't have the two years' service needed to bring an ordinary unfair dismissal claim it can be a good tactic to make a relevant complaint so that you can paint any later poor treatment as relating to the complaint.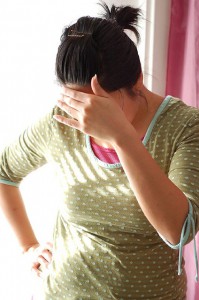 If you do have two years' service, it is still a valid tactic to use since it removes the usual maximum compensation on lost income of one year of your salary and provides another route to getting compensation.
To be a whistleblower you must bring up an issue of wrongdoing in the workplace. Raising such an issue needs to be "in the public interest" (i.e. ideally not just being about your own treatment). Also, you should present the complaint as being genuinely about trying to get a resolution  rather than just improving your legal position since tribunals have the power to reduce compensation by up to 25% that was not made in good faith.
Our recent clients have complained about matters such as that their training left them unprepared to deal with patients or that their manager was bullying them and others in the workplace.
What you can complain about:
Criminal offences
Health and safety dangers
Risk of damage to the environment
Failing to meet a legal obligation (including bullying at work)
Deliberate attempts to cover up any of the above
What you can do
Speak to your manager or employer and find out if the company has a whistleblowing policy that tells you what to expect if you report the incident. If there is no such policy it doesn't matter – it is just better to follow a policy if it exists. You still get the protection of this law if you blow the whistle to a regulatory body in a list that the government has published, but usually the point of blowing the whistle is to get redress from your employer and the right person to complain to is therefore your employer.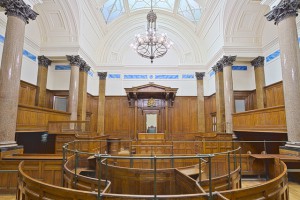 You are entitled to request anonymity but this does mean you won't have a say in how the situation is dealt with. Your employer can keep you informed of the steps they have taken but they don't have to.
What you can't do
If you approach the media regarding your case then you will lose your whistleblowing rights. If you don't have a reasonable belief in the truth of the allegations or believe that you are acting for the sake of others (as well as for yourself) then you lose any legal position. So it is important to draft the complaint with this in mind.
Examples
Miss R wanted to resign from her employment because she felt she was going to be sacked unfairly. Her employer had piled work on her and blamed her when things went wrong, though it wasn't her fault – she was snowed under. She had complained about overwork, which is potentially a breach of the employment contract and health and safety laws. She had also complained about being underpaid and about having to work in the office alone at night when there had been prowlers outside. On the back of these complaints she was able to negotiate an exit deal that she wouldn't have otherwise been entitled to.
A client of ours, Adrian, was working at a care home and had blown the whistle on his manager about thefts of cash from the residents. After the culprit was dismissed, some of the existing care workers (friends of the manager) objected to the whistle-blowing. Adrian was suspended over allegations of mistreating the residents, that were not true. After investigations took place, they found no substance to the allegations, yet the owners transferred him to another home. We helped him with a letter to the owners stating he wished to remain at work and that transferring him would send the wrong message to other staff members. The owners decided to keep him at the same home and the atmosphere improved. He was still entitled to compensation even though he stayed in his job.
What can I do to improve my situation?
Wait. If you have at least a year's service, the tribunal will give you the benefit of the doubt about whether any bad treatment was on the grounds that you blew the whistle. If you have two year's service, it will give you the benefit of the doubt about whether your dismissal was for this reason too.
Take advice early – it may not be that expensive. Put everything in writing – use emails to communicate with your employer and keep a diary. Tribunals set great store by these.
Gather evidence while you can (easier if you are not suspended).
How much can I be awarded?
 If you win a complaint about being treated badly or being dismissed as a result of whistleblowing then you will be awarded compensation. The compensation for being dismissed will be calculated on the principles explained in this article.
As for the bad treatment, the compensation is entirely at the discretion of the tribunal. Our rule of thumb is that low-level bad treatment will attract an award measured in the hundreds, whilst worse treatment may attract an award of a few thousand and we ask for £5,000 in most cases that we see. Because tribunals are not bound by each other's decisions and there isn't a central record, compensation varies considerably from case to case.