The starting point is that any dismissal of an employee with over two years' service is unfair unless the employer can show that they had a fair reason and followed a fair disciplinary procedure.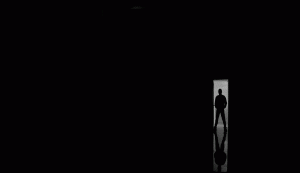 If you have less than two years' service you only have a claim in limited circumstances, such as if the dismissal followed certain types of complaint (a whistle-blowing dismissal).
A fair reason includes redundancy situations, misconduct and poor performance. Performance is the way an employee does their job, such as the standard of their work, including their attendance. Conduct is to do with behaviour away from the workload. The difference between them is a little technical but the essence has to do with the second step, which is that the employer has to follow a fair dismissal procedure.
Following a fair procedure is where many employers fall down. It involves following any office disciplinary procedure, the Acas Code of Practice on Disciplinary and Grievance and acting fairly overall. Even if there is a justified reason to dismiss you, the dismissal will still be unfair if your employer has not followed a correct process. This could be, for instance, where your employer has not followed a proper selection process in a redundancy situation.
What chance do I have of winning my claim for unfair dismissal?
Every case is different, of course. Maybe the sanction was too harsh in your case. You should only be dismissed for a first offence if it was gross misconduct. Employers sometimes think that a big mistake is is gross misconduct, when this is not true.
Maybe the employer got the decision wrong – found wrongly that you were the culprit or that you didn't have permission for something when you did, perhaps because witnesses didn't come forward for you. The law will side with the employer here if it came to this conclusion after a reasonable investigation. That is, this isn't the criminal court, cares whether you are innocent of the allegation, it only cares whether it was unreasonable to find you guilty.
In a misconduct or performance situation, there are a number of common ways in which employers slip up on the procedure around the time of a disciplinary hearing, making the dismissal unfair:
Missing out part of an investigation – eg not asking the right questions of witnesses. We see cases where witness statements are very short, all identical and obviously written by a manager.
Employee is ambushed in the disciplinary process by allegations.
Employee is singled out for misconduct which everybody has been getting away with for years.
Not allowing an appeal to a more senior manager.
Not letting you speak and badgering you at a disciplinary hearing.
Pre-forming a view early on in the process and sticking to it. Perhaps because the investigation manager is the same as the person making the decision.
Am I entitled to the companion of my choice?
It is helpful to be accompanied by someone who knows what they are doing and to take notes.
You do not have the right to be accompanied at an investigatory meeting.
You are allowed to be accompanied at disciplinary hearings and appeals by a colleague or a trade union rep.
The penalty is minimal though so it is a law without teeth.
Unless you can later show that with the right companion there were points you could have made that could have saved your job.
If you win your employment tribunal claim you should be entitled to unfair dismissal compensation and you should read our other article on compensation for unfair dismissal.
What can I do to improve my situation?
Take advice early – it needn't be as expensive as you think.
Put everything in writing from now on.
Gather evidence yourself. If you are not suspended, this is easier. If you are suspended, make a list of the evidence you would like the employer to supply. We had a recent case where an employee was accused of breaking the law outside his employment a long time ago. Some research showed that what he didn't hadn't been a crime at the time.
Present your best case. Get help from a friend in preparing it, someone with the skills for the job, that might be analytical skills or being good with numbers. We had a case recently where someone was accused of fiddling expenses but a close look at the figures in a spreadsheet program showed problems with the employer's logic.
Make sure you have complained about / mentioned in writing anything that the employer has done wrong. This lays down the paperwork for the future and could form the basis of a whistle-blowing complaint or show that they were out to get you.
Always appeal. You are entitled to an appeal by an impartial manager with the power to overturn the decision to dismiss. Following the process through to the end (even though you may want to just get out now) gives the employer more opportunity to mess up. Appealing means if you win a tribunal claim you won't lose employment tribunal compensation because you failed to follow the procedure yourself.