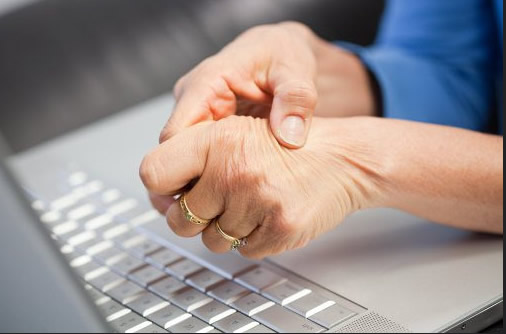 The Brexit referendum left people with disabilities fearing that their opportunities in the workplace could come under threat. This is because many protections come from the EU, including disability discrimination. But there is still a large gap between the employment rate of the working age population as a whole and the employment rate for disabled people, which is less than 50%.
Being a part of the EU has made it easier for businesses to hire overseas workers than hire someone with learning disabilities because it can be more expensive to train those with mental disabilities and provide equipment to those with physical disabilities. Now that Britain has decided to leave the EU there will be more opportunities for British disabled people, who could be hired to plug in the skills gap left by EU workers.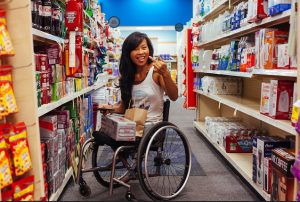 In the UK there are many existing schemes to help those with disabilities get back into work such as Access to Work, Foxes Academy and the Government's Disability Confident scheme. However, substantial cuts have been made to them. Employers generally want to hire those who are 'ready-made' as they require less investment. Lastly, not all businesses have the tools or knowledge to hire people with disabilities.
Brexit will be with us by 2019. Over the next few years, we could see employers increasing their efforts to hire those with disabilities and use them to plug the skills gap that will inadvertently come about due to the triggering of Article 50. could also understand the law that surrounds disability discrimination. That involves changing the way in which employment is structured, the removal of physical barriers and/or providing extra support for a disabled worker.
Employers should, more than ever, understand the law that surrounds disability discrimination. That involves changing the way in which employment is structured, the removal of physical barriers and/or providing extra support for disabled workers.
part of our Brexit series
Read More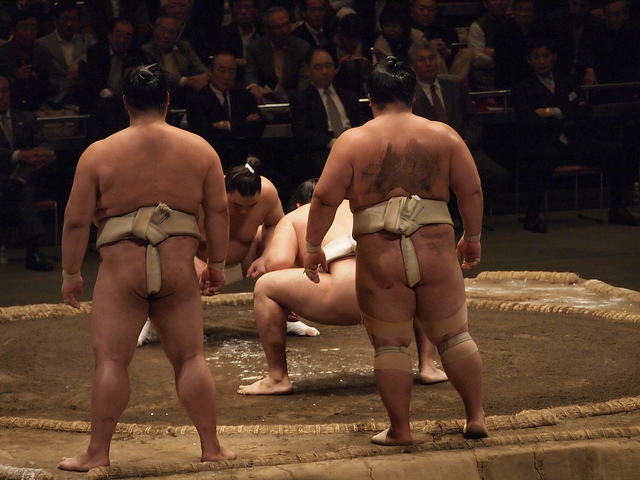 Employment law's newest concept is fattism, which is prejudice against people who are fat. This includes bullying or harassing someone because of their weight or refusing a job or promotion for that reason. In the workplace this type of discrimination is common and studies have shown that it is seen as a social norm to make fun of overweight people.
Does fattism only happen to the clinically-obese?
A recent study suggests no. Fattism in the workplace occurs even when an individual is not fat. Women are more likely to experience weight-based workplace discrimination than men. The study revealed that even a slight increase in size had a negative impact on women's job prospects. This study reaffirms that individuals are more likely to employ someone who they deem looks 'right' for the company. Unfortunately, this can be discriminatory as it is usually to the detriment of women, ethnic minorities and those who appear bigger (even if their BMI is in the healthy range).
From an ethical view the results from the study are unsettling as they reveal gender inequality in the workplace. They highlight the unrealistic challenges women face against expectations of how they should look. This could be a factor in the widening wage gap between men and women. However, the question remains as to whether such discrimination is illegal in the eyes of the law.
Employment law and fattism
We are aware of cases that have been in the news where employees have been threatened with the sack for not losing weight.
Employment law doesn't explicitly ban weight-based discrimination. In the Equality Act 2010, only age, disability, gender reassignment, race, religion or belief, sex and sexuality are protected. However, recent case law suggests judges will step in to fill the gap.
In a case in 2014, the European Court of Justice had to decide as to whether a male Danish child-minder weighing 160kg was illegally discriminated against for being obese. The ECJ ruled that obesity is a disability if it hinders the full and effective participation in professional life on an equal basis with other workers. The UK followed suit in 2015 when a case in the employment tribunal in Northern Ireland unanimously decided that a morbidly obese employee was disabled, upholding his claim of harassment (he was told "you're so fat you can hardly walk").
What does this mean for employment law?
The legal ramifications are not that clear. To obtain the protection of discrimination law, obesity must me not just cosmetic but medical. The law offers protection to people who are obese if their weight affects their long-term health. At that point, employers will have to make adjustments  that could include bigger chairs, parking spaces closer to work, customised desks and so on.
People who are obese but have no health issues fall outside the protection of discrimination law.  But as mentioned earlier, studies show that you don't have to be medically obese to experience fattism. Some employment solicitors argue that  weight-based discrimination should be protected under the same grounds as age and gender. This would include everyone who is discriminated because of their weight or size.
Conclusion
Employment law may not clearly state that weight-based discrimination is unlawful but the employment tribunals need to interpret discrimination law in line with European rulings, which means using disability discrimination to fill the gap in some cases. Employers need to be aware of weight-based prejudices and discrimination. They need to make sure to take action when any employee suffers from any sort of bullying or harassment because of their weight.
Image courtesy of Hiroaki Maeda and licenced under CC
Read More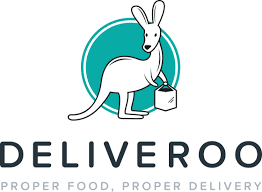 Deliveroo, an online food courier, has come under criticism by employment law commentators due to its controversial contracts with delivery drivers. They seek to prevent their (self-employed) staff from being able to take court or tribunal action so as to be recognised as employees of the company.
The clause reportedly states that the driver promises not to bring any tribunal or court claims in which they contend that they are a worker.
Another clause adds that if such legal action is taken, the individual must pay Deliveroo's legal costs of defending the claim.
Why is this a problem?
Deliveroo sees its couriers not as staff of the company but instead as independent contractors who are offering their services via Deliveroo's IT platform. If this is what they are, they have fewer rights than employed staff and cannot bring tribunal claims or organise industrial action. Nor can they collectively negotiate better pay and conditions than the £7 an hour, and then £1 per delivery they receive.
In fact, they may actually be employees – until a case gets to a tribunal, it is often unclear what is the employment status of an individual who provides their services personally. Also, the exact definition of 'employee' can differ a little according to the exact claim being brought. Someone can be an employee for employment law purposes but not for tax purposes. Finally, even if they are not employees, they could be 'workers', who have some, but not all, employment rights (including working time protection).
Conclusion
It is clear that these clauses are not compatible with employment law, employment solicitors agree. A clause providing for reimbursement of legal expenses is of little or no legal effect, because penalty clauses are rarely enforceable and clauses barring access to an employment tribunal are never enforceable. Statutory employment rights can't be waived outside an employment tribunal unless through a settlement agreement, on legal advice or through ACAS. A clause indemnifying an employer against the costs of defending a claim would likely be void for being contrary to public policy.
However that is no reason not to include such a clause in an employment contract as it will still discourage claims from employees, both those represented by employment solicitors and those acting alone.
By Stephanie Stevens
Read More