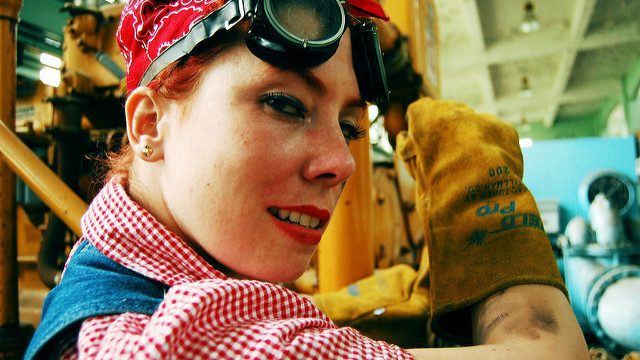 Pay discrimination is slowing down – womens pay is catching up with the pay of men, albeit at a snails pace. Under current social policy (European in origin but that won't change after Brexit), all employees should be treated and paid the same, without pay discrimination. However, the gender pay gap means that woman earn less than men throughout their career. The Fawcett Society argues that the main reason for gender inequality in the workplace is that women's work is not valued. A major part of this because is because women work in sectors that require less skills, e.g. childcare and administrative work. The current gap for full time workers is 13.9%. We have seen changing attitudes towards equal pay and the introduction of the living wage, now £7.20 an hour, However, there is higher proportion of women working full-time in occupations such as care work, cleaning, administrative and reception work, which pays less and there is poor career progression, all of which leads to pay discrimination. Although the gender pay gap is at a low, the rate has slowed down. The hourly pay of full-time work for women is now 9.4% less than that earned by men. In 2015 it was 9.6% and 17.4% in 1997 according to Office for National Statistics. The policies of individual employers in regards to equal pay might have had an impact, as might government initiatives to make companies reveal the number of men and women in each pay range. The glass ceiling operates as a barrier for women to access higher jobs and salary and as more women work in lower-paid jobs than men, this barrier is still in place. In addition, the cost of childcare has risen under the current government. From 2018, businesses that employ more than 250 workers must publish how much staff are paid, broken down by sex. Following David Cameron's vow to "end the gender pay gap in a generation", Theresa May has promised to create a "Britain that works for everyone" and in particular to tackle pay discrimination.
By Jaspreet Singh
Image used under CC courtesy of Katrina Elsi
Read More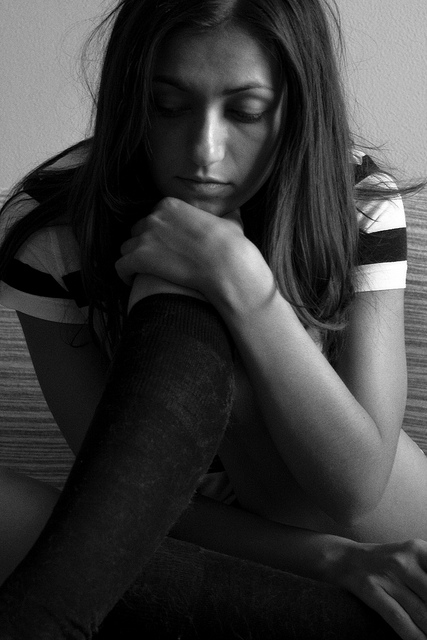 In any workplace, employees will joke around with one other, forming friendships that allow spirited banter. While this is tolerable to many, others may find it to be unacceptable or even discrimination.
At what point does banter cross the line to harassment? Employers often face this question. Sometimes, it is only at the point when an employee raises a formal grievance or even leaves.
An extreme example of harassment in the workplace is Jimmy Savile. Female colleagues reported that they (and others) were harassed in the workplace but were afraid at the time to speak up.
It is natural that once you are comfortable enough around someone the relationship can evolve to comments about physical features, their way of talking and past events. These can be about relationships, it could be of a sexual nature, or about the football team they support.
In predominately male offices, women are subjected to unwanted sexual jokes. A TUC online survey reported that 32% of women had experienced unwelcome jokes of a sexual nature and comments of a sexual nature about body or clothes.  More than a third of women who had experienced sexual harassment had also received unwanted sexual advances six times in their lives.
We at Hatton James Legal have seen an Italian employee claiming racial harassment because colleagues watching an England-Italy match ribbed their Italian colleague over his country's "lazy" performance on the pitch. Although he was sacked for crashing a company lorry, his claim included all sorts of allegations about inappropriate workplace banter that had never been an issue before.
Discrimination law says that workplace banter becomes harassment when it is "unwanted" and any one of the following – "hostile, humiliating, degrading, intimidating or offensive". This is such a wide definition that you could be forgiven for thinking that almost anything could cross the line. The employee has to prove that it was offensive to both him and to the reasonable person.
Since employees have different opinions as to what acquaints to a joke and harassment, which leaves the question – what can employers do?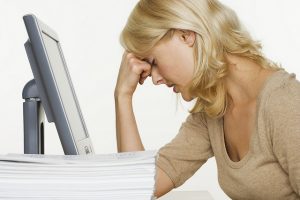 Employers should use their handbooks to illustrate what they count as banter and examples of what constitutes harassment. Employees can then have no excuse for not understanding when their behaviour is out of context.
Having a simple word with the employee in question can resolve the matter simply. Employers should not be afraid to apply disciplinary procedures and give warnings as necessary. If the employer has taken all reasonable steps to stop employees harassing each other then they won't be responsible, but compensation can still be claimed against the colleague.
Employers can only defend themselves against discrimination claims if they can show they take grievances seriously. They may face future tribunal requests for documents showing how they have handled previous complaints. Educating employees on harassment during induction training also provides employers with this defence.
Read More

Note: a subsequent legal change has affected the accuracy of this material.
What do employment solicitors think of the Acas Early Conciliation procedures?
Claimants now have to contact Acas before bringing a claim, although they don't have to let Acas actually contact the employer; they can just ask for the process to be closed immediately.
We at Hatton James don't think that the Early Conciliation procedures provide a real substitute for dealing with claims.
Employment Tribunal claim numbers have been lower since conciliation and fees were introduced. 60% lower, in fact. The reason for the drop was probably the fact that hefty fees were introduced for lodging a claim and taking it to a final hearing – £1,200 for most claims.
We wrote an article after 18 months of their introduction. After a further 6 months, it's time to spill the beans on our approach to them at Hatton James.
We suspect that many employees have wrongly thought that Acas Early Conciliation would bring about a successful end to their claim. Instead, they have been strung along by the employer who had no intention of settling. Some employees may have even have thought that the process was a formal adjudication of the dispute.
Many who ended their tribunal claim for a small sum at Early Conciliation or were put off by tribunal fees would have won at trial.
Just before the introduction of fees and Early Conciliation, about 10% of unfair dismissal cases that reached a judge were successful at a hearing.
If fees and Early Conciliation had been successful at deterring the weakest claims, we would have expected the success rate to increase as the weakest claims were weeded out. But we find the opposite to be the case. The success rate has dropped to 8% . Weak and strong cases alike are dropping out of the system.
We hasten to say at this point that the success rate of claims handled by employment solicitors is a lot higher than 8%, which includes a huge amount of claims brought by lay claimants who don't know what they are doing.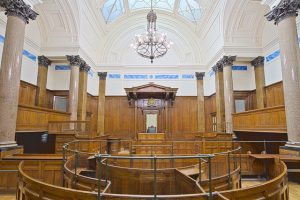 Our strategy only includes taking the Acas Early Conciliation process seriously where the employee has a cast-iron case. Our experience is that employers need to be dragged to the negotiating table and shown the strength of the employee's case. Often this can only be done after the claim is set out formally, the evidence has been presented and the claimant has had the opportunity to show his resolve.
Even where we have presented a cast-iron case to the employer, we have found that often they want to see whether the employee has it in them to issue a claim and put their money where their mouth is.
Acas remain on hand to assist with conciliating the dispute after the claim has gone in, so there is nothing to lose except the lodging fee by bypassing the early conciliation process and, in our experience, everything to gain.
By Jaspreet Sangha
Read More