There are often thorny questions about whether a worker is 'working' for the purposes of the Working Time Regulations and the National Minimum Wage Act. They include how to treat on-call workers and those who live at their place of work.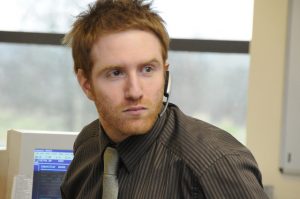 We have advised employers and workers in the fields of live-in residential care, caretakers, priests who live on the premises and so on. There is a large amount of caselaw on these questions, making it a difficult area. The case-law shows that just being present at the workplace doesn't itself necessarily mean an employee is 'working'. And you don't necessarily get the same answer for the WTR and the NMW.
The latest case discusses what are working hours for the purposes of the NMW where a care home employee sleeps overnight at his workplace (so as to be able to wake to deal with emergencies).
A worker had to be in the on-site accommodation from 10pm until 7am and was allowed to sleep during that time. However, he had to respond to any request for help by the night care worker on duty.  In return he was provided with free accommodation and utilities plus £90 per week.  In practice he was very rarely asked to help out. He sought employment tribunal compensation for all the hours he was required to be available to work times the NMW hourly rate.
The Employment Appeal Tribunal has held that he is only entitled to be paid for the hours during which he is awake and working.
There is an exception for those who live in a residential home where they are employed, and the time in question was time he was entitled to spend at home. Only time spent when awake for the purpose of working count as working hours for the NMW.
It was relevant that he wasn't the only worker on duty and that these were really emergencies. If this wasn't the case, then it could really be the case that he was legally 'working', though actually sleeping.
The employee in this case had an employment tribunal schedule of loss that amounted to £240k, so there was a lot at stake.
Case report: Shannon v Clifton House Residential