A joint report ("The Compensation Myth") by lawyers and a union this month reveals that workplace compensation cases for health and safety breaches have fallen by more than 50% in the last decade.
In a move unlikely to quell the popular conception of an employment tribunal compensation culture, it reported that 85% of the 500,000 workers injured each year do not receive any tribunal compensation at all. Over 50% of compensation awards are less than £5,000, and 75% are less than £10,000.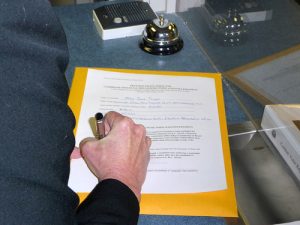 The most common injuries include musculoskeletal disorders such as RSI.
Compensation payouts for employment tribunal claims in the UK are based on a judge-made price-list according to the severity of the injury. For example a lost tooth is "worth" £1,250 while blindness is valued at approximately £175,000. Paralysis can result in an award of millions because of the need for round-the-clock care and it is can be cheaper to kill than to leave a person injured.
Wrangling with insurers aside, you will be insured for these risks but workplace injuries lead to a huge amount of absence for employers to deal with. Back pain alone accounts for 119 million sick days annually and the average number of work days lost due to sickness absence is 7.4 per employee per year.