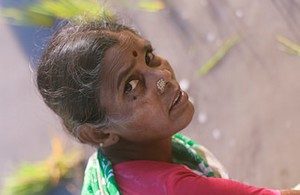 We reported on this case some time ago. The case is about an employment tribunal that found a family abused its Indian domestic help recruited from India and paid 11p for each hour that she worked, calling it race discrimination on the ground of caste. It has awarded her £184,000 in back-pay for working 18 hour days and she looks set to receive more for injury to feelings.
Employers Pooja and Ajay Chandhok kept the woman as a low-paid 'servant' working in their home in Milton Keynes for four and a half years, keeping her passport and controlling her movements.
Her lawyers had said that her employers had treated her that way because she was perceived as underneath them due to her caste. An employment tribunal found that this was a form of race discrimination.
Caste discrimination is something that UK employment law has declined to make a separate discrimination despite the new Equality Act of 2010. This has not been without controversy but enterprising lawyers have found ways around this with clever arguments based on the wording of race discrimination laws.
The claimant felt that she had been brought over from India as she spoke the language of the family but did not know UK employment law rights.
Eventually the claimant resigned, and found a charity, that provided emergency accommodation and later an employment law solicitor. Mr and Mrs Chandhok were ordered to pay £183,773, which was the estimated value of the number of hours she worked times the national minimum wage, less the pittance actually paid.
Hatton James is one of few firms with experience of bringing caste discrimination claims. If you have a race discrimination case in an Indian context then this is an angle that you might want to consider.
News report: Tirkey v Chandook