We bring you news of a bullying manager at the BBC who was investigated for bullying after a grievance was raised by an employee. He was cleared of allegations relating to expenses and sexual harassment.
The manager was an editor and he is married to Radio 4's Victoria Derbyshire.
He had worked for the BBC for 25 years.
Bullying managers cost the BBC £400k last year. The events are a reminder to employers that a properly-held disciplinary exercise is key to avoiding costly for tribunal claims. The issue of bullying managers has plagued the BBC in recent years and caused several employment tribunal hearings.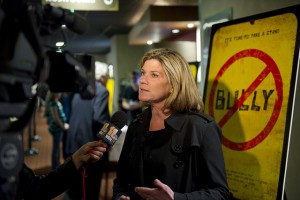 Employers can avoid this liability and employment tribunal hearings by following three steps:
Having a robust policy in place
Training managers on it
Disciplining managers who breach it.
If you do those three things, then in the event of a claim you can advance the "cut-throat defence", which is to blame the manager and avoid footing the bill.