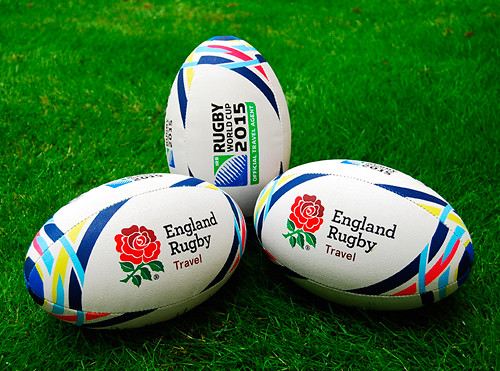 Rugby Australia has sacked Australian rugby star Israel Folau because of what he said in a posting on Facebook. He wrote the following on his church's Facebook page despite being warned not to do so.:
"Drunks, homosexuals, adulterers, liars, fornicators, thieves, athiests and idolators – Hell awaits you".
We've posted on this very recently, so we are confident about how a UK employment tribunal would handle this.
The Equality Act bans discriminating on the basis of religious belief or sexual orientation. It could therefore lead to disciplinary action and/or dismissal. But what happens if an employee expresses their religious view which happens to offend colleagues? Is it fair to dismiss an employee for such conduct?  Is the employee expressing their religious view or, discriminating against colleagues of a particular sexual orientation? Does it matter if the offended person is gay?
To prove unfair dismissal, an employee must show that the decision to dismiss fell outside one of the 'fair reasons' of dismissal. And they must show it was unreasonable.
For direct discrimination, an employee must show that the employer treated them less favourably than someone without the same 'religion or belief' or 'sexual orientation'. The employee must then show that the treatment was because of their belief.
This article discusses how UK law would deal with this issue.
The Issue  
Mr Folau is a devout Christian. Rugby Australia recently terminated his contract for the facebook posting, saying that he:
"had committed a high-level breach of the Professional Players Code of Conduct warranting termination of his employment contract".
Mr Folau said in the immediate aftermath "I share it with love. I can see the other side of the coin where people's reactions are the total opposite to how I'm sharing it".
Mr Folau has now lodged a claim to the Australian Industrial Tribunal (the equivalent to the UK Employment Tribunal) alleging his contract was essentially unlawfully terminated. He says "No Australian of any faith should be fired for practising their religion".
How do UK employers deal with an employee's use of social media
Social media has grown enormously over the last 10 years, to the extent that all employers can presume all their employees have a social media presence of some sort. Not all of them are as famous as Mr Folau of course.
Employers often have a social media policy. This aims to minimise the adverse impact of social media on businesses (i.e. bad publicity, revealing trade secrets or other confidential information). Guidelines typically include:
Avoiding social media communications that could damage reputation or business interests;
A ban on using social media to disparage the business, its staff or contacts;
A ban on sensitive business information (i.e. business performance), jeopardising trade secrets, confidential information and intellectual property; and
Being respectful to others.  
Breaching social media policies is generally regarded as misconduct. Depending on the circumstances they can result in formal disciplinary action including dismissal. Having a policy in place makes it harder for an employee to bring a successful employment tribunal claim.
How would Mr Folau's case be dealt with by a UK employer and through the courts?
Assuming that the employer had a social media policy with the typical guidelines stated above, in our opinion, a tribunal would find the post disrespectful to other players/staff. It would bring the profession into disrepute. It would also have resulted in a victory for the employer in an unfair dismissal claim.
On one hand, employers must uphold discrimination laws, which the anti-homosexual views of the Old Testament are at odds with. On the other, people generally have a right to freedom of thought and expression, especially outside work. But employers have a right not to be associated with such views, which could bring the company into disrepute. And no, it does not matter if the posting offended no gay person.
We think that an employer would be justified in dismissing someone for such a Facebook posting made on a private account, certainly if the employee was well-known or linked online with the employer. This is because it could bring the employer into disrepute. But it depends on the context. If it were a blue-collar type situation (as opposed to a client-facing role) then it would be hard for the employer to say that its reputation could be damaged. This is because the general public would not be able to tie the Facebook posting to the employer.
Conclusion
This case is interesting because there  is a conflict between the protected characteristics of 'religion or belief' and 'sexual orientation'. On one hand Mr Folau's posting on Facebook was expressing his religious belief but on the other it was offensive to colleagues with modern and secular views on homosexuality. Mr Folau says that he was simply quoting from the Bible. But this does not make it right in the eyes of employment law.
Punishing someone for a Facebook posting is not the same as punishing someone for expressing their religious views in the way it would be to punish them for attending a Church that espouses bigoted views.
Nevertheless, employers should be wary of dismissing an employee with a link to their religious beliefs, as this carries a risk of a discrimination claim. It goes a long way to have considered this in advance in the social media policy or disciplinary policy.
It will be interesting to see how the Australian courts handle this case.
Hatton James Legal
Image used under CC courtesy of Robin Bye
Read More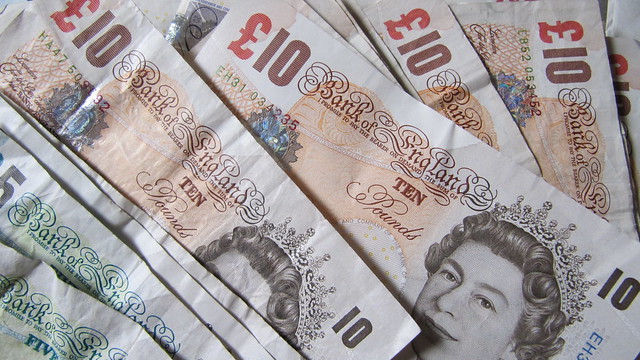 What would the compensation be for a one-off discriminatory act? In discrimination law, one of the main compensation categories is 'injury to feelings'. Injury to feelings is designed to compensate the employee for the effect the act(s) of discrimination had. There are three levels of compensation. These depend on the seriousness of discriminatory acts, known as the 'Vento  bands' (after the name of a case):
Vento bands
Lower band – £900 to £8,800 – for less serious cases eg one-off discriminatory acts;
Middle band – £8,800 to £26,000 – for more serious cases; and
Top band – £26,000 – £44,999 – for the most serious cases.   
We have written about this elsewhere.
Change in the law
In the recent the case of Base Childrenswear Ltd v Otshudi, the EAT (the Employment Appeal Tribunal) agreed with the ET (Employment Tribunal's) decision to award £16,000 for a one-off discriminatory act (harassment).  
Background
Ms Otshudi worked as a photographer. She complained about six acts of racial harassment from colleagues. The company made her redundant. However she thought the dismissal was because of her race. So she appealed and submitted a grievance. The employer failed to respond to either.
She lodged a claim for racial harassment at tribunal. The employer changed their story at tribunal, saying that the reason for her dismissal was dismissed due to suspected theft. This was a mistake because it is rarely wise to change your story during legal proceedings.
The tribunal found that Ms Otshudi was a victim of racial harassment. It awarded (among other things):
£16,000 for injury to feelings (on the basis of one harassing act); and
£5,000 in aggravated damages (mainly because the employer failed to respond to the appeal and grievance, and lied about the reason for the dismissal). 
The employer appealed the tribunal's decision to award £16,000 in respect of one act of harassment.
The employment appeal tribunal found for the employee. It said that just because there had been a one-off discriminatory act, that didn't mean that the award should be in the lowest bracket. The focus should be on the effect on the employee.
Conclusion 
This decision illustrates that even a one-off act of discrimination can be very costly for an employer. This is because when assessing compensation the focus isn't just on the number of discriminatory acts, but rather the affect on the employee. The employer can't always know what this will be. this is because the employee might go off sick as a result, have trouble sleeping, see a doctor or specialist, be prescribed pills and so on. So compensation for a one-off discriminatory act which hurts an employee's feelings deeply will be higher than for a number of acts which add up to less hurt.
Therefore this case highlights the importance of employers doing everything possible to prevent any discrimination. This includes having an equal opportunities policy in the staff handbook, and providing training to ensure all employees, especially managers, are aware of the zero-tolerance policy to discrimination in the workplace. 
Image used under CC courtesy of Howard Lake
Read More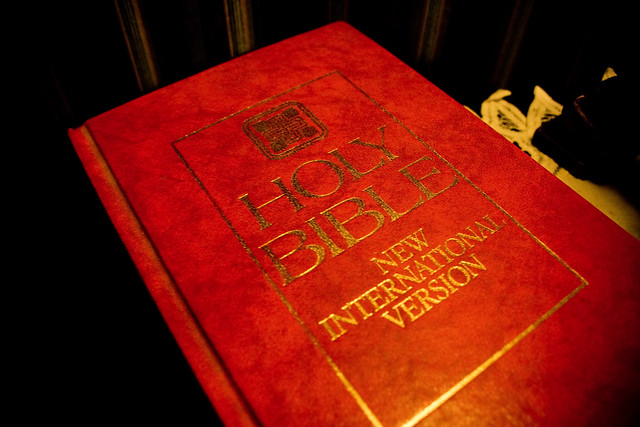 Can religious conversations get employees into trouble for gross misconduct?
This article looks into a Court of Appeal case about the NHS dismissing an employee who had religious discussions with patients.  
Background
UK law outlaws religious discrimination in the workplace. If an employee engages in it, disciplinary action could result. That could lead to a dismissal or resignation which is unfair.
What happens if an employee claims that disciplinary action taken because of religious conversations is discriminatory? This case comes only a couple of years after the case of the prison worker who told convicts that homosexuality is a sin. In that case, the EAT said a workplace ban on that sort of discussions was not indirect discrimination. It was a 'proportionate means of achieving a legitimate aim' (keeping order and safety in the prison). 
However this was a case about unfair dismissal. In order to prove unfair dismissal, an employee must show that the decision to dismiss fell outside the prescribed 'fair reasons' of dismissal. And they must show it was unreasonable.
The allegation against Mrs Kuteh
Mrs Kuteh, a devout Christian, had 8 years' service. Her role was to carry out pre-operative assessments on patients. The NHS began receiving complaints from patients that she was discussing religion with them. Specific complaints about Mrs Kuteh included:
Saying 'what do you think Easter is about', to a patient, who responded that '[she] wasn't there to talk about religion';
Telling a cancer patient that if they prayed to God, they would have a better chance of survival; and
Giving a patient a bible and telling them she would pray for them.
The NHS suspended Mrs Kuteh whilst they investigated the allegations. At the investigation meeting Mrs Kuteh argued that her actions were a legitimate part of her healing work. In a later disciplinary hearing, the NHS dismissed her for gross misconduct.
Mrs Kuteh brought a claim of unfair dismissal. She argued that she had a right to freedom of thought, conscience and religion or belief under the European Convention of Human Rights. The ET rejected this. It said the dismissal was fair because her conduct fell in the category of converting, or attempting to convert someone from one religion to another (this is known as 'proselytising'). It wasn't expressing or having those religious beliefs.
What the case says
Mrs Kuteh appealed it up to the Court of Appeal, which agreed. It said that proselytising against someone's will isn't protected by the Convention on Human Rights.
Therefore employers should feel confident in giving warnings or even dismissing staff who have this kind of discussion with others. But remember that there is a gradient of behaviour ranging from "I went to Church on Sunday" through "Will you come to Church with me on Sunday", all the way to "Homosexuality is a sin". There is no blanket rule so you must take each case on its merits.
Case report: Kuteh v NHS
By Zahid Reza
Image used under CC courtesy of Masterbutler
Read More