From time to time we tell you about a Birmingham employment law case we have recently dealt with. Our other stories are here. This is the story of Lisa, who was asked to leave (with a settlement agreement offering him £25,000) after 23 years.
When an employee calls us to say that their employer has asked them to leave like this we direct them to our page on settlement agreements. We explain that there is no charge to them if they want to accept the deal – the employer pays our costs of advising on what it says and means. Like most employment lawyers we include some redrafting and advice on whether it's a good deal, at no extra charge. But not all employers offer an amount which is a good deal and often the employee can obtain a better deal by calling the employer's bluff.
Typically the employer plays a game of 'carrot and stick', offering a sum of money to leave, alongside a threat to find a reason to dismiss them if they don't accept – redundancy or poor performance, or one of the other ways an employer can dismiss fairly.
Lisa was in this position. She was an executive on a salary of £50k, and was being  threatened with a PIP (a performance improvement plan) and possible dismissal if she didn't improve. But there was, in reality, nothing wrong with her performance. It was just that a new manager wanted to put 'his guy' in Lisa's place.
Often with a performance dismissal it is hard for the employment lawyers to assess whether the employer is likely to be able to dismiss fairly by blaming the employee for performance problems. This is especially true in executive situations, where judging performance is quite subjective. But Lisa advised that she was willing to call the employer's bluff and go through the PiP, showing in detail how her performance was what a reasonable employer could expect.
If an employer is not likely to show poor performance then it is not likely to win a tribunal claim if it wants to dismiss. In that case, the employee's position is quite strong. But in such a case the employee rarely wants to stay employed there. So we told Lisa that we would help to improve the offer by negotiation. We offered to either charge modest fees in three hour tranches or take a percentage of the improvement in the compensation (no-win, no-fee). She chose the first option and as it turned out that was the right choice.
We showed that Lisa was prepared to tough it out and provided the employer with a detailed analysis of why the allegations of poor performance were unfair, together with an assessment of where that left it legally. We had a hard-fought battle with the employer which took several weeks to complete but increased the offer by £15k and our fees were £1,200 in the end.
So with a combination our advice not to accept the first offer, confidence in us from Lisa and a joint willingness to do battle, we got a great deal for her.
Not all settlement agreement cases are like this but in many instance an improved offer can be negotiated. If the employment lawyers offer a no-win, no-fee agreement, it is typically about 35% of the improvement in the offer. So Lisa ended up with an extra £14k. We hear she is very happy in her new job and has invested the extra money in her pension!
By Zahid Reza
Read More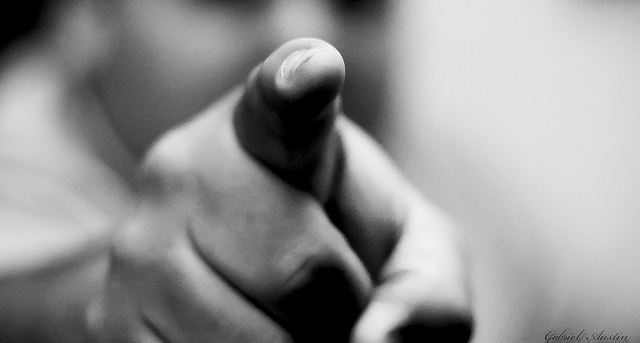 Introduction
Harassment at work often leads to employment tribunal (ET) claims for discrimination. The employee must show that an individual suffered:
(1) unwanted conduct (that is related to a protected characteristic (i.e. age, disability, gender reassignment, race, religion or belief, sex and sexual orientation);
(2) that has the purpose or effect of violating dignity or creating an intimidating, hostile, degrading, humiliating or offensive environment. This is quite broad and covers any untoward behaviour.
Analysis
We look at a recent case which clarifies that a successful case for harassment at work depends on the specific facts.
Mr Evans started working for Xactly Corporation as a sales rep from 4 January 2016. He was called a 'fat ginger pikey' at least once during his employment. Mr Evans had strong links to the traveller community, was diabetic and sensitive about his weight. Xactly Corporation decided to dismiss Mr Evans for poor performance.
Mr Evans then brought a claim for harassment against Xactly in relation to the 'fat ginger pikey' comment, on the grounds of disability and race. He said that 'fat' related to his disability and 'pikey' related to his ethnic origin. The ET found that whilst in theory the comment was potentially a discriminatory and harassing comment, it wasn't harassment. The comments:
weren't 'unwanted' (because Mr Evans actively participated in the office banter);
they didn't have the purpose of violating Mr Evan's dignity, or creating an intimidating environment;
and they didn't have that effect (because he wasn't offended).
Mr Evans appealed to the employment appeal tribunal (EAT). The EAT ruled that the tribunal was entitled to come to this conclusion because harassment claims are highly fact-sensitive and context-specific.
Conclusion
This case reminds us that although an employee who puts up with harassment at work for years and even joins in with it doesn't necessarily find it unwanted. Their reaction to such conduct will be taken into account (including their level of participation, or the extent to which they appeared to get offended). This can be critical in establishing whether or not harassment has taken place.
Before an employee brings a harassment claim, it is helpful to keep a diary, register displeasure (eg with a grievance) and get colleagues on board to support their account.
Case report: Evans v Xactly.
By Hatton James Legal
Image used under CC courtesy of Gabe Austin
Read More