A new scheme came into force on 6 April 2016 that penalises employers who lose employment tribunal claims, employment solicitors Hatton James write.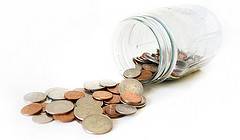 If the employer does not pay an employment tribunal award or COT3 settlement the employee can contact the ET Penalties Team, who will liaise with the employer for payment.
A warning notice gets issued to the employer informing them that they may have to pay a financial penalty to the government if the employment tribunal claim award is not paid within 28 days. If the employer does not pay the award in this time, it costs them an additional 50% of the award by way of a fine (subject to a maximum of £5,000).
This system was brought in to deal with the problem of 35% of employment awards and settlements going completely unpaid and a further 16% being partly-paid. We have to say that our first advice looks into the chances of this and as a result we have only seen a couple of underpaid awards in our combined 15 years of practice of employment tribunal claims.
One such employment tribunal claim involved a hairdresser whose employer suffered financial problems and couldn't pay staff on time. She resigned and brought a claim successfully but only recovered half of the award. Sadly, this is far from typical, though not so common with employees who are advised by employment solicitors.
Unpaid employment tribunal claims are difficult to deal with because they push up the cost of taking action against an employer for breaches of employment law. Solicitors' fees can be high even without enforcement problems. You don't know at the start of a claim whether you need to take enforcement action into account.
Enforcement action includes sending in the bailiffs, seizing bank accounts and forcing the employer to account for their income in a court. This process has been simplified in recent times but it is still far from straightforward.
Read More