Settlement agreements (previously 'compromise agreements') are legally-binding documents, recording the full terms of settlement between employer and employee.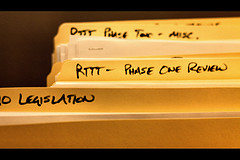 The employer promises a sum of money; the employee promises not to bring employment tribunal claims or threatened claims any further. To protect the employee, it is not binding unless you have received advice from employment lawyers, which the employer usually pays for.
If you are offered one of these, you cannot use it as evidence that your employer wants you to leave the business, as long as they follow the letter of the law. You should take advice as soon as possible.
Read More