From July 2014 employees will have wider flexible working rights  i.e. An employee with half a year's service can make a flexible working request. You can do this for any reason – it's no longer tied to childcare responsibilities.
The old, strict rules have not gone away. There is still a box-ticking exercise for both parties in order to stay within the law. But employers now have a duty to deal with the request in a reasonable manner. Acas has published a draft code of practice for employers, which includes case-studies.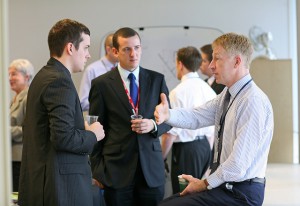 Our view is that as long as employers follow the rules, they can reject a request that would damage the business, without incurring a tribunal risk.
But introducing home-working and other types of flexible working helps to retain good staff. It also shows that your workplace practices do not disadvantage those with disabilities and childcare responsibilities,. Wider flexible working rights can help to protect you from discrimination claims.
Read More
At Hatton James, we act for both employees and employers.
We find employees often have a whistle-blowing angle because it is hard for an employer to follow every law perfectly; employees who are unhappy enough to bring a claim are often the same ones who complain about unlawful things in the workplace.
As to the employment tribunal awards, a whistle-blowing angle removes the limit of a year's salary on an unfair dismissal claim and can bring its own compensation for unfavourable treatment after the whistle was blown.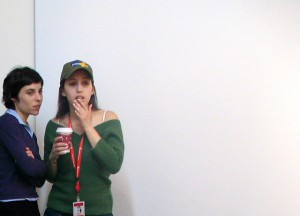 Sometimes, an employer feels they have to treat a whistle-blower with kid gloves for fear of these penalties. So it was interesting to read about the Rolls Royce employee who repeatedly raised engine design problems with superiors, refusing to accept internal reports finding that he was wrong. He said this was a conspiracy which went right to the top of the company.
The employer won, but this was only a tribunal decision, so it doesn't set any precedent.
It does highlight how complex the law can be in this area. In the closely-related field of victimisation (dismissal, say, after a complaint of discrimination), there is confusion, as shown by the separate stories of Ms Martin and Mr Woodhouse.
They were different cases where employees repeatedly complained of discrimination and were eventually sacked after many many grievances (eight in her case, ten in his), appeals and (in the case of Mr Woodhouse) seven tribunal claims brought whilst still an employee(!).
In both cases the employers finally had enough of the unsubstantiated complaints, sacked them, and faced victimisation claims and employment tribunal awards.
Ms Martin (from London) lost her case at the EAT, while Leeds-based Mr Woodhouse won his. There was no truth in either employee's complaints but the difference was that she was obsessive and fixated because she was mentally ill; he was just obsessive and fixated. This meant she was found to have been dismissed because of a personal characteristic (not victimisation), while he was dismissed because of his repeated unsubstantiated complaints (victimisation).
And to think the employment tribunals were originally supposed to be free from legal technicalities…
Read More